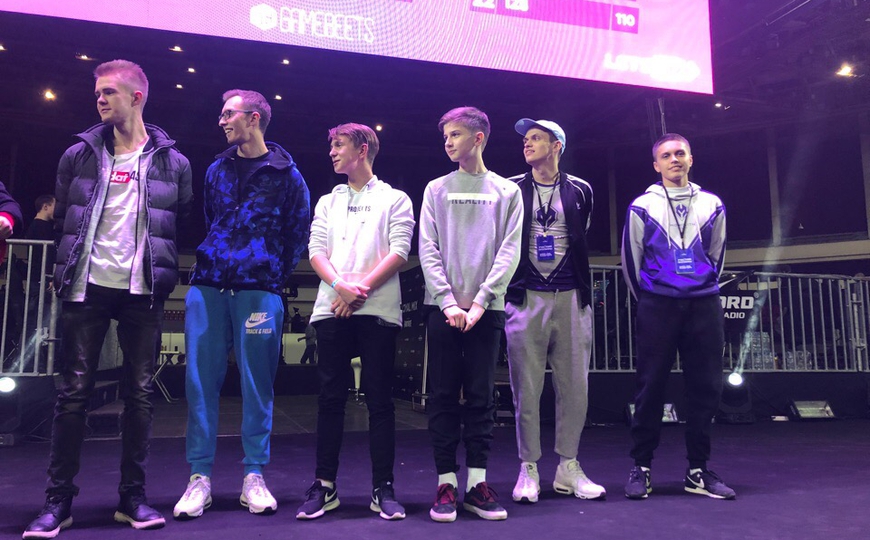 Many young Fortnite players ask the same questions about how to get on the pro scene. These and other questions are answered by Monolith Gaming's Fortnite squad player buster.
Buster is a professional Fortnite player, taking part in all tournaments and qualifications from Epic Games and third-party organizers. In addition, buster leads a specialised group of VK dedicated to the e-sports segment Fortnite in the CIS. He, like no one else, was familiar with the situation of the Fortnite pro scene in the CIS, so we decided to ask him a few questions.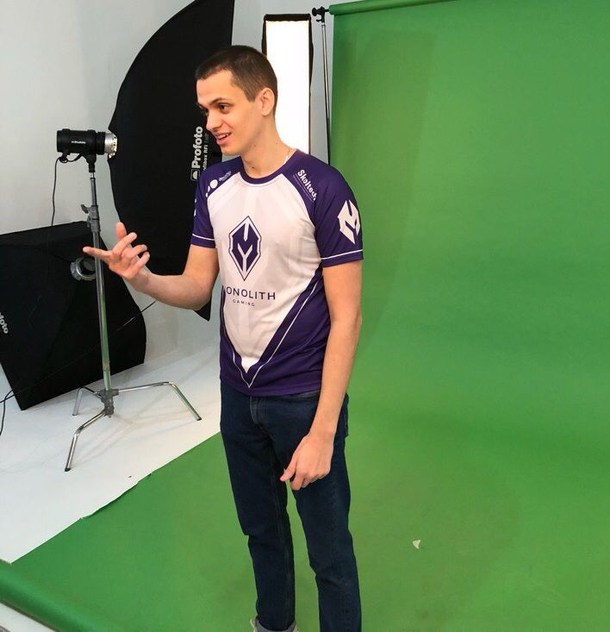 – From what moment did you start to purposefully attempt to become a pro player?
– I got my first e-sports experience in Fortnite in the spring of 2018, then we entered the LAN-finals of the "VKFEST Royal Battle" tournament from the first place Online-qualification. It was an unforgettable experience. The first LAN experience for me was in the then new game. But, all the same, I can not say that at that time I was already purposefully focused. The real journey began after a hard fought prize-winning place in the Moscow Mayor's Cup, which was not the most successful in terms of organisation. Then I started looking for an organisation with my teammate, spending a lot of time playing the game in parallel, trying to improve our skills.
– How big is the competition among the pro-players of the European server?
– The competition among the European region is extremely high, except for the many players signed by the organisations, there are still the same number of unsigned professionals who are waiting for their cherished contract and working hard. In addition, the EU-region includes the CIS-region, this fact also complicates the passage to the World Cup finals with the European qualification.
– Even if I am a very skilful player, can this guarantee some success? We often see that players from the most eminent organisations do not even pass qualifications.
– In the Battle Royale genre, naturally, besides your high level of the game, you need to get some share of luck. Loot on location, location of the zone and other circumstances beyond your control. But in Fortnite it feels less than, for example, in PUBG, since the developers are working to ensure that you feel less discomfort while moving from one zone to another, add different vehicles and objects of movement (rift, jumpamp, etc). In any case, the skill, as in other cyber disciplines, plays the most important role, and every day the best players in the world prove this by taking the first places in major tournaments.
– If I already play a fair amount of time in Fortnite at a high level and feel that I can compete with pro-players, where should I go? What is the sequence of actions?
– In Fortnite it's all much easier than in most other games. After all, there is a Solo mode for which you do not even need to look for a partner. Every week, Epic Games hold tournaments for impressive prize pools in which you can show yourself, accumulating your achievements for a future organisation. This method also works for Duo mode. There are also regional tournaments with open registrations where it will be easier to show yourself, but the achievement will be less valued. The secret of success is simple – you have to win!
– Are there any advantages to playing a duo on a pro level over a solo or, on the contrary, disadvantages?
– Most pro-players prefer the Solo mode less than the Duo, due to its randomness. Many professionals show completely different results in these modes. Suppose a person entering the top 100 teams of the Duo qualification final may not even go through the semifinal of the Solo qualification. People are more constrained in single player mode, less self-confident and, naturally, if a random shot from a sniper rifle arrives in your head, your partner will not lift you up.
– Do you agree with the fact that now the trend of changes in Fortnite is that the game is made more difficult for pro-players and easier for casual players? What do you think about this?
– I would not say that developers make the game harder for pro-players, but they obviously make it easier for casual players by adding transport items and simplifying game mechanics, thanks to which it is easier for beginners to compete with professionals.
Source: http://bit.ly/2WEszVY