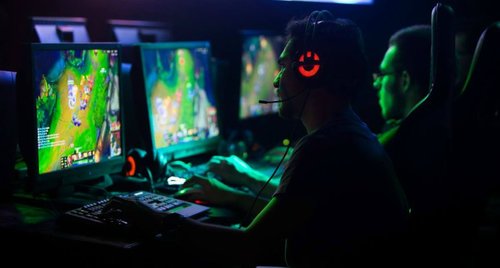 In the middle of June, subscribers of Akado Telecom will be the first to register to the esports platform – the link will be posted on the official website of the operator www.akado.ru. In the future, other users will be able to access the esports platform as well. Registered users will be granted with the full set of services of AKADO Arena.
Once registered to AKADO Arena, players will be able to take part in various tournaments (single, team and non-standard games) weekly, receive information about global international tournaments in major esports disciplines with the ability to view streams. Also players will be provided with additional content, for example, access to news and training content, prediction competitions with regards to international esports tournaments with the ability to view the streams of these tournaments.
The esports platform was developed by AKADO Telecom jointly with the Skolkovo Institute of Science and Technology (SkTech) and based on the Game Enders platform. The platform will allow using gathered data to improve the system of training of players and the development of artificial intelligence. Skoltech has already tested a new product, which demonstrated the high quality of the technical solution.
"Our company together with Skoltech scientists participates in the development of projects in the field of innovations and new products, including the Internet of things. The creation and launch of the esports platform is a new stage of the partnership with the scientific community, which we hope will be successful, "said Maxim Chernov, Deputy General Director for Commercial Development of AKADO Telecom. – We consider esports a promising direction and are confident that the new service will be in demand by subscribers of AKADO Telecom services.
"Deep Learning and Big Data have long taken their place in the sports competition market. In the so called "Big Sports" field there are technologies that track the effectiveness of each player, statistics and mathematics are used to select the players themselves. The terabytes of marked data, which are generated by esports tournaments, open up huge opportunities for research work within the framework of Deep Learning and NeuroNet projects, "says Dmitri Yumashev, Skoltech's Industrial Cooperation Advisor.